Dry Ager Meat Maturing Fridge
The DRY AGER Meat Maturing Fridge - for use by restaurants, artisan meat suppliers and the enthusiastic home foodie.
Our ambition was to develop and produce an affordable dry aging fridge, which looks good as it works. We succeeded and the result is the DRY AGER. A timeless modern design, bristling with modern technology. Old techniques meet modern technology.
What is Dry Aging?
Dry Aging is the concept of meat maturing.
The perfectly controlled environment ensures exceptionally tender meat which guarantees incredible results every time. Produce dry aged beef, pork, ham, salami and other meats.
Dry Ager Unique Features
HUMICONTROL steady humidity without external water supply.
DX AIRREG optimal air quality through optimal airflow, activated carbon filter and sterilization with UVC system.
SALTAIR SYSTEM more taste with Himalayan salt blocks.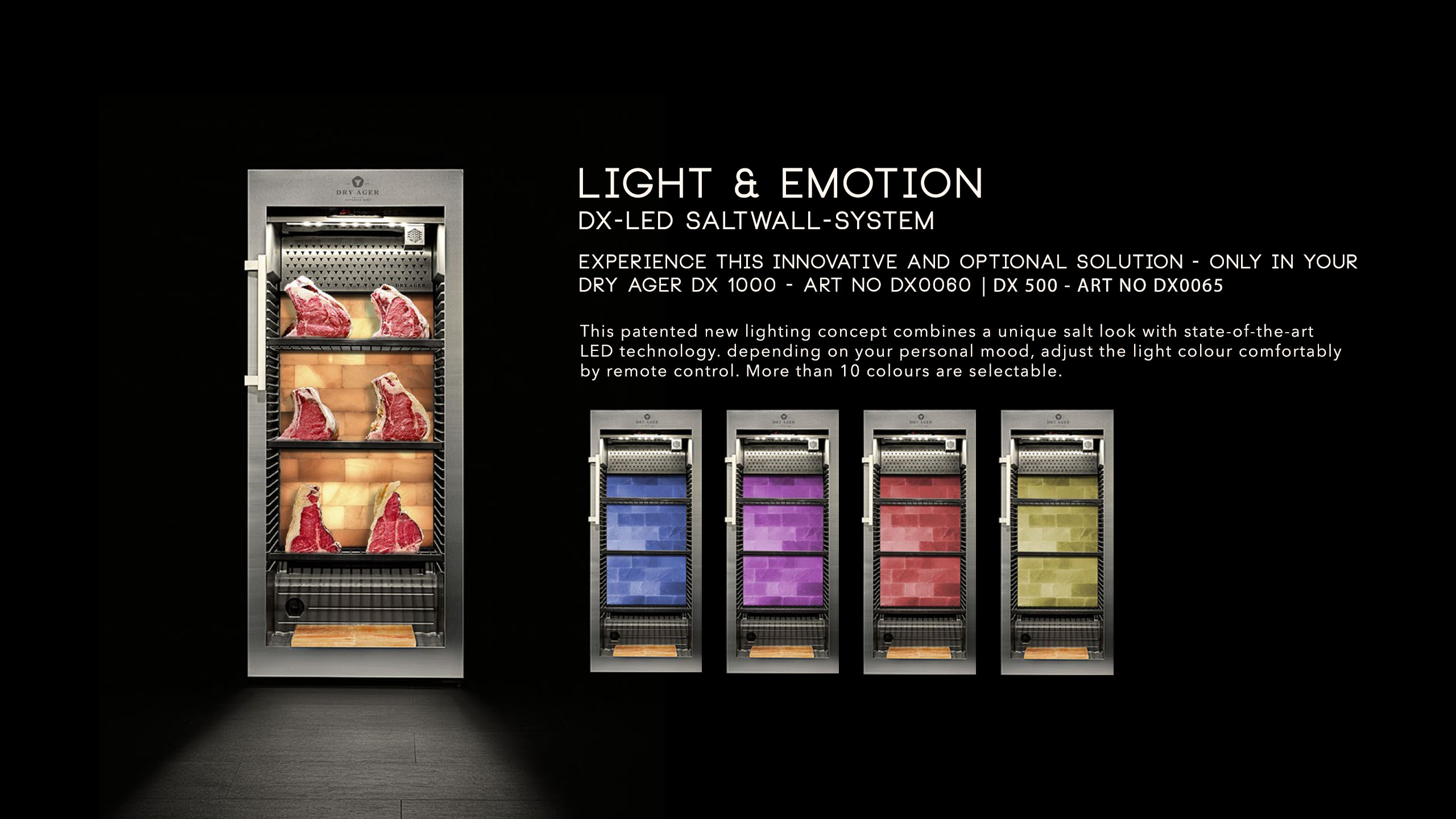 Dry Ager DX
Contact Us